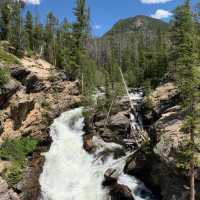 Victoria Becker
Chief Operating Officer
Victoria Becker joined IntraNext Systems in 2017 and has held leadership positions in both marketing and business development. Her passion and dedication helped accelerate IntraNext's growth with strategic planning, new partnerships, product development, and marketing initiatives. As Chief Operating Officer, Victoria is responsible for expanding IntraNext's operations to manage the rapid growth the company is experiencing, as well as jointly supporting new R&D efforts. IntraNext's customer support reputation is a core strength, and Victoria's leadership will ensure our focus remains on exceptional customer care.
Victoria brings with her 25 years of career experience in Consumer Products Goods (CPG), healthcare, and educational industries ranging from Fortune 100 to independent sized companies.
She enjoys spending time with her husband, daughter, and large extended family. If you can't reach her during normal business hours you will likely find her on the golf course or enjoying the Colorado high country.